This weather station is located at : (Kuerten-Bechen) broadcasting on the Internet since
I maintain this web site on a voluntary basis and the site provides online weather data for my local area Weather informations are updated every minutes, and are available 24/7
The data provided on the site is collected by using the following weather station.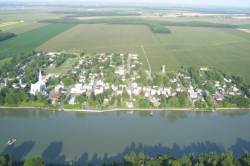 Our Location
Description
Country : Kuerten, Bechen, Germany
Bechen ist ein Ortsteil der Gemeinde Kuerten, der sich in der Mitte des Rheinisch-Bergischen Kreises befindet. Der Ort hat rund 3900 Einwohner (Stand 2014) und liegt am Rande der Grossen Dhuenntalsperre. Das Bechener Wahrzeichen ist der Esel.